Media/Newspapers
Rhino Knights
|
Riding for Horses
NEWS FLASH:

A MUST WATCH .... Our Riding for Horses clip from Insync Productions Johannesburg!

Follow the link to the Elephant Ignite Expedition for media articles and press releases
A selection of media articles and newspaper releases of our work and initiatives can be found on this page. Most of the articles were written by Isabel. Please note, that on some occasions, articles are being published without our knowledge or consent.
October 2015:
Meander Chroncile KZN Midlands
June 2015: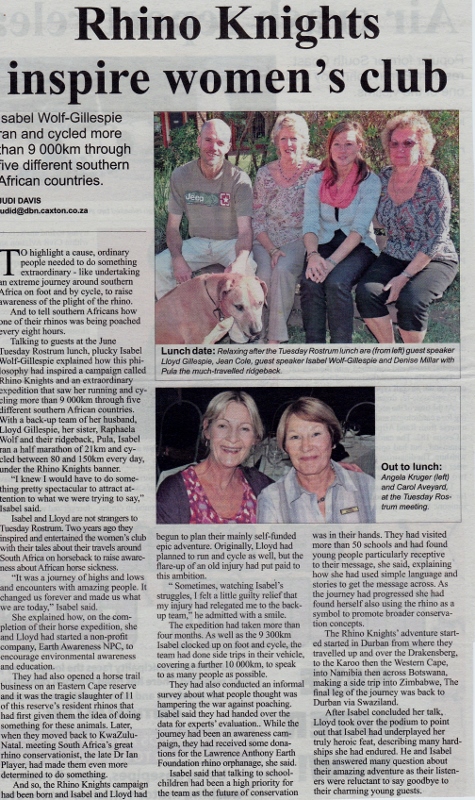 April 2015: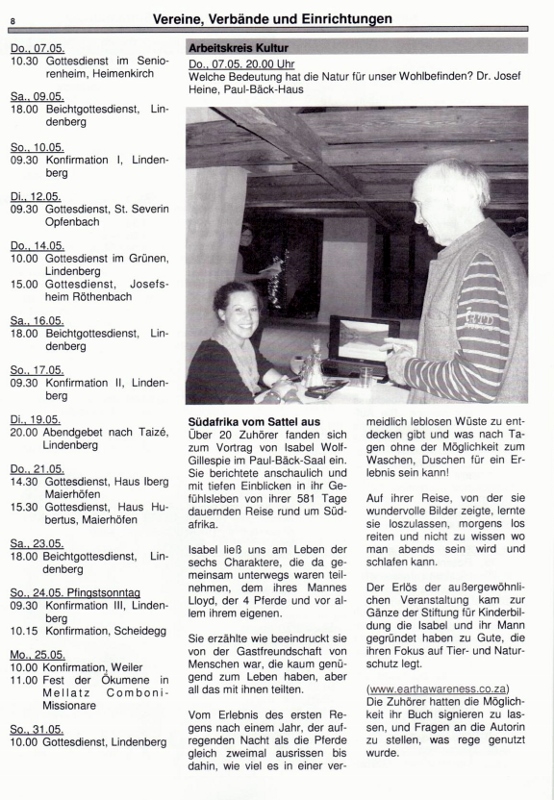 February 2014:
Schwaebische Zeitung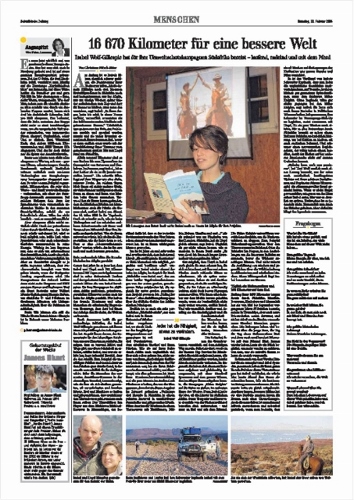 October 2013:
Highway Mail, 31st October - Celebration & Auction article!
September 2013:
Highway Mail, 26th September - Completion article!
The Zambezi Traveller, Issue 14
August 2013:
The Intrepid Explorer , Issue 3
NOTE: We try and proof read all articles that are being published but sometimes articles are written without our knowledge and the content is not accurate.