AHS No vaccinations plus deworming and general care 01/13
The Eastern Cape, especially the Kei Mouth area has been hit by African Horsesickness (mainly Serotype 6) very early in the season. In the beginning of January we went to our project to give vaccination bottle No 2 and also for general care and treatment. Our dear friend Liesl Jewitt, who works in the equine facilitated psychotherapy field joined us and we are very greatful for the extra pair of hands.
On the way there we came across a horse race in a field on the side of the N2. We were curious and stopped to find out more about it. The horses we saw there were not just bushponies, they were real thoroughbreds and looked like real race horses. The man who seemed to be in charge said, that they organize at least one race a month and that there is quite good money involved in this. The horses looked well and we found out, that the State Vet had vaccinated their horses against AHS. The people were very kind and invited us to watch again. It was an interesting experience and good to see that most of the horses were in good condition and looked after.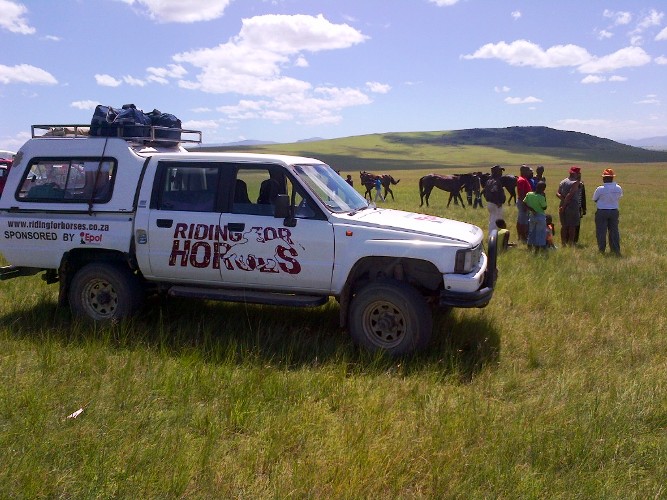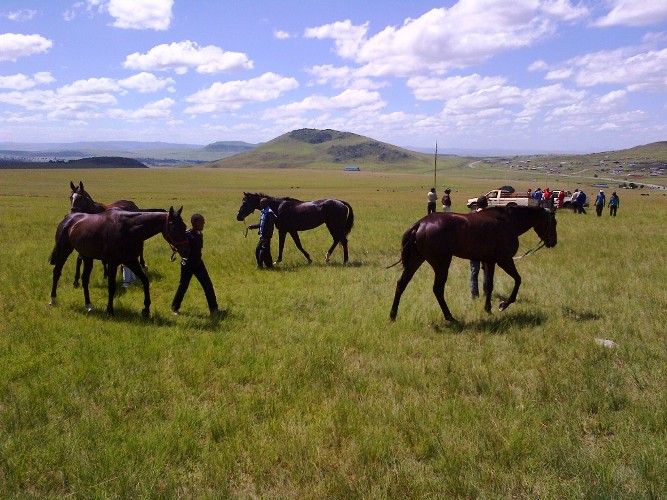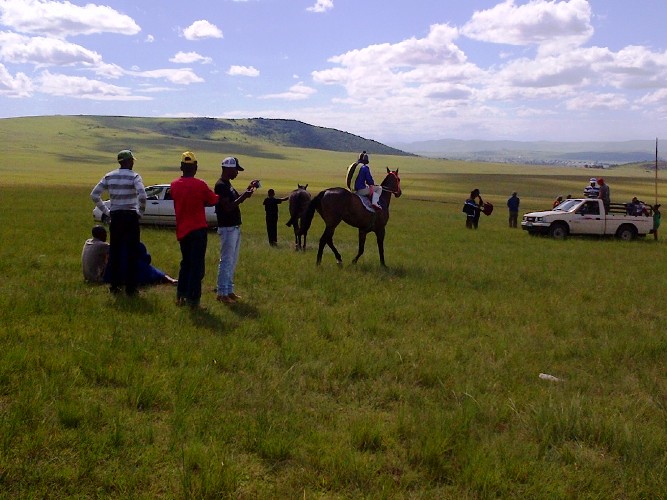 As usual we visited our three gathering points in the community, Hobeni, Cwebe and Kunene. We have been educating the owners/handlers of the equids that come for treatment for many years. This time, for the first time ever, did we see that our advise was actually heard. One of the owners at Cwebe, who owns about 4 horses, has put Vaseline onto the sensitive skin areas (sheath, teats, etc) and there were no ticks on his horses in those areas! After 4 years of trying to get this message across we were over the moon by this. This owner can now be seen as example and hopefully others will be inspired to follow!